Entertainment Business Alumni, Rachel, knew that she belonged in the music industry and her journey there is pretty impressive...
In the early 2010s, Rachel introduced herself into the music industry by grinding it out in a pop-punk band, playing in clubs and youth centres around the Western Suburbs of Sydney. Rachel got to know a lot of the local scene and developed an understanding of how shows are run and promoted. In 2012, Rachel organised her first show out in Picton, NSW – raising funds for cancer research using the best heavy bands from NSW. The show near sold-out, with hundreds through the door to see the stellar line-up – a success rarely seen by first-time promoters! 
After finding a knack for running her own shows, Rachel decided to defer from her course in Forensic Science to pursue a career in the music industry. After the first year of studying Entertainment Business Management at JMC, Rachel was introduced to a small local band called Dear Seattle. Rachel based one of her EBM assignments on the band - a paper on pipeline dreams of sold-out venues across the country and multiple songs on the radio. Rachel approached Dear Seattle with a proposal to implement the assignment with the band as an experiment to see if what she'd learned at JMC had weight. 
Want to study Entertainment Business Management at JMC?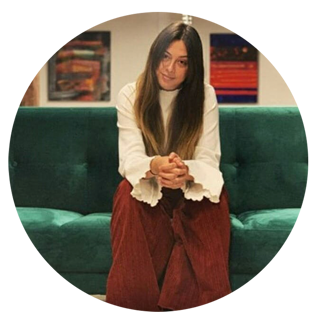 As the band grew, so did Rachel and her knowledge in the real world of music. Small win after small win, Rachel collected and measured the results during the course of her degree. After achieving her Bachelor of Entertainment Business Management, she landed a role at the highly regarded touring company, Chugg Entertainment. Months passed in her first full-time role in the music industry before Dear Seattle started to gain traction with a single release that went viral online via Triple J Unearthed. 
Rachel's ability to nurture the career of her one and only artist began to turn heads in the world of artist manager's. Rachel turned what should have been 15 minutes of internet fame into the start of a professional career with Dear Seattle. Rachel's efforts were particularly noted by Damian Costin of 123 Agency and Tom Larkin of VVV Management, which eventuated into a job opportunity to not only nurture Dear Seattle in a professional setting but to add to her roster and really kick off her career in artist management. Over time, Rachel's vision of great success for Dear Seattle became a reality. 
Fast forward 10 months and Rachel is now working as a full-time artist manager at VVV Management. Rachel is working with acts including; Bad Juju, Between You & Me, Dear Seattle, Eat Your Heart Out, Eliza & The Delusionals, Killing Heidi, Kingswood and Pinkish Blu among a plethora of emerging artists with solid promise. 
With a string of sold-out shows, festival appearances, national and international radio rotation and a solid mark in the music industry under her belt – Rachel has gone from small wins in the local area to steadfast international runs on the board in a few short years. 
It is amazing to see our Alumni doing so well in the creative industries and having the opportunity to follow their dreams in careers that they love! Congratulations to Rachel on all of her success! JMC is extremely proud of your career so far and can't wait to hear about the amazing things you will no doubt be getting up to in the future!