Bringing a character, environment or world to life is a great way to explore your passion for storytelling, technical art and animation.
But, with only 20% of creative industries jobs being publicly advertised, how do you get your foot in the door Although the obvious option to get a Diploma or Degree in Animation or Game Design, where do you go from there?
Truly Know Your Craft
Blockbuster Animator Tom Sito (Lion King, Who Framed Roger Rabbit, Beauty and the Beast, Alladin) came to JMC to speak to students about how to succeed in the Animation Industry. His advice?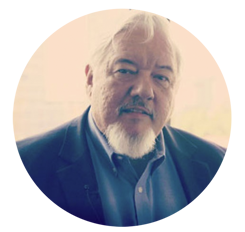 "Learning animation isn't just learning software and what buttons to push. Like actors do with Shakespeare, you must know your fundamentals. Make sure you know your 12 principles of animation. It doesn't matter if you're doing 2D or 3D, a good animator knows the steps, but a great animator can put them into practice. Start simply and then work your way up to more complex stuff. It's very hard to sit down and immediately start generating good quality animation. You MUST start with the easy stuff." 
Showcase a Good Portfolio
Show variety, show fundamentals. Studios will want to know you have your own strong personal style. Don't do generic characters. Prove that you understand anatomy, weight, proportions and personality. Have about 10-20 still pieces or a reel, and edit your reel to ensure your best stuff is at the front. The people looking at your portfolio are going to make up their minds in the first 30 seconds. Put your best stuff up front and immediately make an impression.
Want to study Animation at JMC?
Never Stop Learning
In such a fast-paced industry where technology is constantly changing, you have to learn how to learn. 
"As much as the curriculum at JMC was well designed, my favourite thing was being taught how to learn and progress your skills on your own. Having the ability to understand when you don't know something and find out for yourself has become one of the most powerful tools I was given."
Award-Winning Director and JMC Alumni George Kacevski
Network
Since graduating, Animation student Erika Wu has been working at Studio Moshi after being recommended by her JMC lecturer Damian Smart. Since then, she's worked on "The Shopkins Movie: World Vacation" which premiered in cinemas on October 5th, and is currently working on a new kid's series called "Space Chickens".
While some jobs may be advertised online, it is more often than not about who you know. All of our tutors are currently still working in the industry, so are the first port of call for building connections. We also often hold 'speed networking' events where companies come in and meet with graduating students to take a look at their work and build connections during their studies. 
Want to study Game Design at JMC?
The best piece of advice we can give you when networking is to be nice. Be easy to work with, work hard and prove yourself, and word of mouth will take you to the top. 
Work in Animation or Game Design can be an incredible career, combining your passions and getting paid for it! JMC's Animation and Game Design courses make sure you get hands-on with the industry-specific gear you would be working with, networking with the people that are important and giving you those first steps into the career you dream of.