Motion Designer, Creative Director, Animator, and Podcaster Matthew Packwood recently came to JMC to give a talk on marketing yourself as a creative professional!
Matthew spoke to our students about creating your portfolio and showreel, getting your first job, and promoting your brand as a freelancer or studio.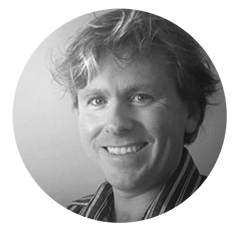 "Matthew's presentation provided a really thorough framework for how to build a professional presence online and in person. Any student who attended the talk came away with a roadmap for how to seek work and get noticed in an industry where these things really matter. Animation, games, VFX, and motion design are areas where persistence and enthusiasm are essential, along with being good and fast at what you do."
Sean Callinan, Head of Animation + Game design at JMC Academy Sydney
So what was Matthew's advice?
It's always good to have a plan of action, and that's no different when it comes to marketing yourself. When building your marketing plan, you should always include the following:
Quality – You need to do good work fast. This involves studying the correct techniques and practising these in a variety of environments. 
Research – Who is looking for employees, what kind of roles are on offer, what requirements are they looking for?
Unique Sales Proposition – market your strengths. Use your research to pick out what people are looking for, and market your strengths-based upon your relation to those key aspects. 
Branding + Marketing Assets – how you build your personal brand. 
Working on your personal brand can help you stand out from the crowd in a competitive industry. JMC student Jess Verco attended the event and learned that "Good branding is so helpful, make a brand out of yourself that people can remember and easily link to you!" 
JMC student James Mackay also attended and made a note of Matthew's top 4 things needed to make your own brand:
Build a website

- It should be simple and elegant but you have to invest to get a good product.

Think about creating a logo

- Get it professionally done if need be and this will represent you, your abilities, your style and ultimately your brand.

Create a strong CV

– again, simple and keep short (1 page if you can). 

Put together a Showreel

- In your reel, make sure you:
Be original
Think of it as an advertisement of your skills
Cut ruthlessly (30 secs to 1 min-max)
Start and end well
Match to the studio or the role you are applying for
Make your role clear
Show workings as breakdowns
Never report the year
You need to invest in marketing yourself. We spend money on education and the software/tools to learn but often neglect marketing our skills and experience.
What I've learned is that self-promotion is key to finding work in the industry! This includes networking at events, emails, phone calls (especially!) letterbox drops, social media, and so on" says Jess. 
Some avenues in which to market yourself;
Social media (Choose networks where your audience engages most)
Word of mouth
Put your best work forward
Ask for referrals
Build a network 
Attend events and conferences. Have business cards you can easily hand out if people ask
Online portfolio
Emails & phone calls
Through real-industry experience and connections, JMC graduates leave the course prepared to work in the industry. Find out more about studying courses like Animation, Game Design or Design (Visual Communication).