"I never knew working in the creative industries was really a viable option…".
You may not have heard Will Thackray's name before, but you've probably heard his work. 
The JMC Audio Engineering graduate wears many hats, working as the Audio Director for the national radio station CADA, as well as freelance sound mixing and design work. Iconic brands including Apple, Budweiser and RØDE are already included as clients on Will's impressive resume thus far, and he's only just getting started. 
When it came to choosing a place to help develop his passion for audio into a tangible career pathway, Will's choice was clear. "JMC stood out to me because of their amazing facilities and there were so many course options to learn and develop in every kind of way". The diversity of Will's career speaks to the truth that audio experts are widely sought across a spectrum of different industries, and how the right 'mix' of core skills might 'render' limitless possibilities. 
"I feel like an Audio Engineering degree gives you a good insight into the many career paths you could take".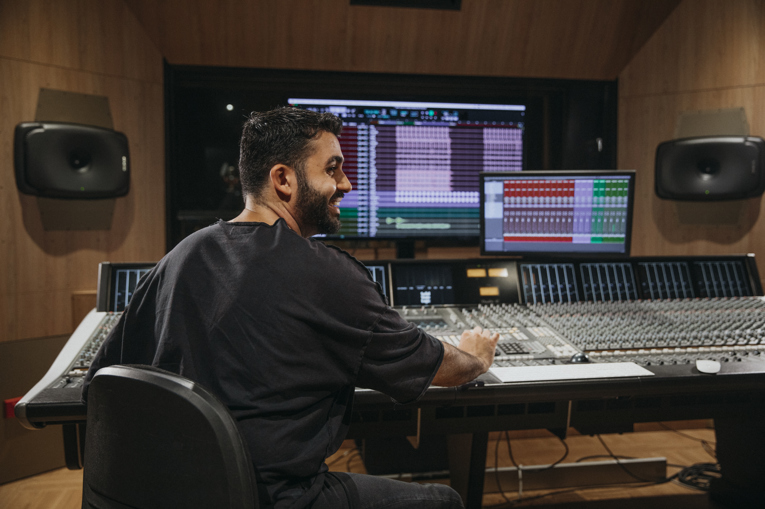 As Will puts it, "audio should not just be considered for music. There's so many other facets to it". The misconception that creative skills limit individuals to arts-based industries alone has long been abandoned. Not only audio engineers, but countless other creative professionals blend their technical expertise and imagination daily to inspire and initiate change in whichever fields they may find themselves.
Creative skills are both essential and invaluable, and as a qualified Audio Engineer Will embodies these qualities.  
Explore your future in Audio