JMC Academy student Katy Dalgleish recently triumphed at the 24 hour film festival, winning the title of Best Cinematography.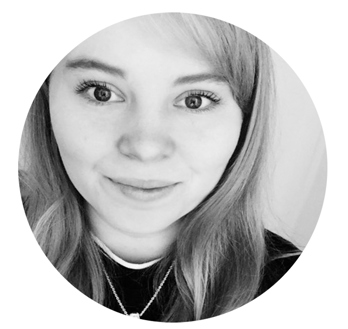 The 24/7 Youth Film Festival is a short film competition for young people aged 12-24. Participants have 24 hours to make a 7-minute short film that includes special items, dialogue and locations that are only revealed at the beginning of the 24 hours and teams go in the running to win up to $5000 worth of prizes.

We got the chance to talk to the Best Cinematographer Winner Katy (pictured) about this experience!
Tell us about how you got into the 24-hour film festival and winning!
I first got into the 24/7 Youth Film Festival when I was in yr 9. I heard about it at school and thought it would be fun. My team won best under 15's for our film "This Side Up". I tried to enter every year after that, but I stopped in my HSC year because I was busy studying. So it was definitely harder getting back into the swing this year – and face 24 hours to do everything!! This year my team and I won Best Cinematography for our film "Trespass". I didn't have much faith in "Trespass" as there was so much I would have changed if I had more time. A lot of the 24 hours went into setting up the shots and getting the glass reflections just right, so it was really exciting to win Best Cinematography.
The team this year consisted of:
Katy Dalgleish- Producer, Director, Writer, Cinematographer, Vision editor
Taj Anderson- Co-Producer, Lighting, Boom, Vision editor, Actor
Tayzin Fahey-Leigh- Lighting, Sound Recordist, Sound Editor
Jon Buchan- Actor, Lighting
Saane Dreyer- Actor
Watch the 7-Minute Film "Trespass" Below
What was the inspiration behind your film?
My inspiration for this film was definitely Alfred Hitchcock. I wanted to draw on what people already know from his films and use it to increase the atmosphere in "Trespass". One of Hitchcock's most famous scenes is his shower scene in "Psycho". I used that in my film – when the girl is in the shower I wanted the audience to worry that something is going to happen.  (When the girl rummages in her bag we were supposed to see a movie ticket to "Psycho" to foreshadow this further -- but we ran out of time on the shot.)
Another of Hitchcock's well-known films is "Rear Window". This inspired me to shoot through the kitchen window, again leading people to think something was going to happen. We are either the innocent onlookers or the trespasser our selves. I wanted to leave that ambiguity to the audience to figure out.
Want to study Film & TV at JMC?
What made you want to study film?
I was always interested in film making, and winning awards at different film festivals encouraged me. Then after going to the JMC open day and seeing the facilities available it got me really excited to study film.
How did JMC help you?
I've realised there is so much more I don't know about film and JMC is able to teach me those things. The lecturers always say that this is where you can experiment, try new things in your filmmaking because when you're out in the industry it's going to be much harder to experiment.  This film was really an experiment, playing with shadows and reflections.
JMC has also taught me so much more about teamwork and pulling together a really good team -- everyone except my female actor went or goes to JMC. One of the great things about JMC is the collaboration between different courses and meeting people in different tri's doing the same course.
Plus JMC let me borrow a ton of equipment, ranging from lighting gear to audio gear and much more. 
How did your scholarship help?
Being awarded the scholarship really helped my confidence. I also get to meet people from other tri's at events such as an open day. And going to all the events to represent JMC helps with networking.
"After going to a JMC Open Day and seeing the facilities available to me as a student it got me really excited to study film."
Katy Dalgleish
Where do you hope to be in 5 years?
Working in the industry, where ever it takes me because I just love everything about it.