Gabriella Hanna shares how fulfilling her dreams of directing a musical-dance movie led her to victory in France and the US!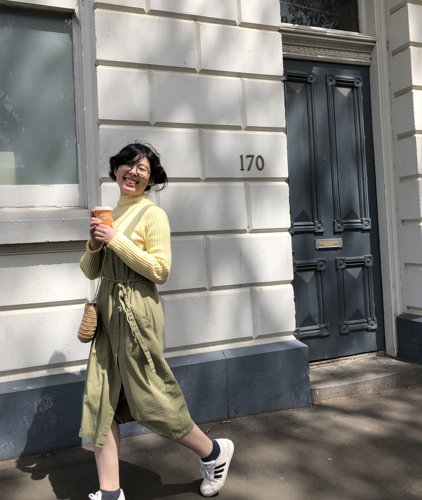 It has been a strange year, but in many ways an amazing one for JMC Academy's Bachelor of Animation alumni Gabriella Hanna, seeing her dreams of directing a musical-dance movie lead to winning multiple awards at film festivals in France and the United States.
Gabriella is one of JMC's many international alumni from Indonesia. Her winning short musical-dance movie Lights Within was created to encourage people to shine the light from within them, even though life is not always straightforward.
'Lights Within' received the Best Dance Video Semi-Finalist award at the Paris Play Film Festival and then the Best Music Video, Best Dance Choreography and Best Cinematography awards at the New York International Film Awards in October.
Her movie then went on to winning more awards at the Music Video Underground international festival, Oniros Film Awards, Indie Short Fest, Independent Short Awards and Hollywood Gold Awards. Joining Gabriella in celebrating her international achievements were her collaborators Sebastian Susanto, JMC Film & Television graduate, Yohanes Mario, JMC Sound Engineering graduate, and 12 other teammates.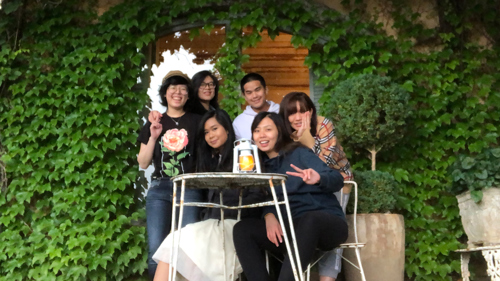 Gabriella, Sebastian and the winning team.
When asked about her feelings about winning the awards, she said, "It is just so surreal. It feels like a dream." She explained, "A few years ago, I listened to a musical piece called 'Pictures at an Exhibition' that was originally by Modest Mussorgsky but re-arranged by The Piano Guys. This kicked off my inspiration for creating a musical movie."
Although Gabriella studied animation, she said that her studies at JMC also helped her to grow her film & television production skills. "In animation, we learn a lot about concept design. This makes me more detailed in my planning, knowing the psychology behind every story, character and set."
"We also learn about storytelling which helps a lot with sharpening my creative thinking and writing skills. This helps me bring a story to life!"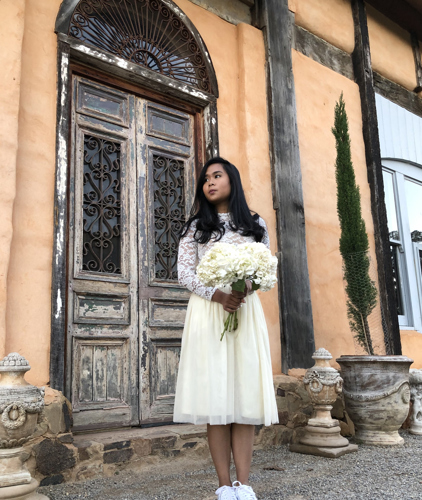 A snapshot from Gabriella's musical-dance movie. To view the movie trailer, click here
Explaining the challenges of producing her movie, she said, "It was hard to find committed and skilled people who were willing to see the project through to completion - simply because this project is purely driven by passion."
"It was also challenging to get the license to re-arrange the music for the movie. It was hard to find a project-based classical musician who wanted to help us. In the end, we rearranged, transposed and performed the music ourselves."
When asked about her hopes for the future, Gabriella said, "I want to become a film director."
"I want to create perspective-changing films that involve cultural values. Inspired by living in a strict Asian culture, I'd like to make films related to mental health," she explains.
She advises others who would like to pursue the film industry by saying, "I think people need to know that the film industry is hard. But that doesn't mean that you can't do it. You can be whoever you want to be as long as you work hard towards it."
Congratulations to Gabriella, one of many who have used their time at JMC to develop the skills and collaborative networks that have enabled them to launch onto the global stage.

Looking for a career change and want to find out more about the creative industry? Get in touch with us by clicking here and completing the form!
To keep up to date with the latest news from JMC International, click here and follow our Instagram page!