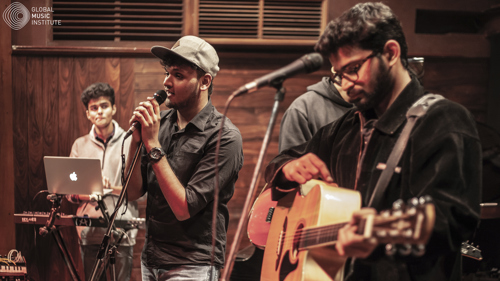 JMC Academy and the Global Music Institute (GMI) in Noida, India have announced an exciting credit transfer pathway arrangement for graduates of GMI 's music performance program. Successful GMI graduates will progress directly to Trimester 4 of the JMC Bachelor of Music with a specialisation in Contemporary Performance.
GMI is India's leading contemporary music institute, offering innovative programs that enable young musicians to shape their future in the global music industry. The institute was founded in 2011 with the mission of bringing a distinctive and modern approach to music education to India. GMI's interdisciplinary curriculum in music production and performance spans various contemporary and traditional styles, including Hindustani and Carnatic music. Programs are taught by an unparalleled faculty of music educators and industry professionals from India and across the world.
This agreement has been described as a great opportunity for both partners. Head of Music at the JMC Sydney campus, Kemo Bunguric, said:
"We are really pleased to have finalised this pathway collaboration with GMI, our first credit transfer partnership in South Asia.
We know that the students transferring into our Music degree programs from GMI are very talented and well-prepared. This new partnership will set them up perfectly to take advantage of our cutting-edge facilities and many opportunities to collaborate with students across the multiple disciplines delivered by JMC Academy."
JMC's International Director, Peter Gainey, added:
"The team at JMC are looking forward to developing the collaboration with GMI and exploring ways to provide our students and staff with experiences in the world of Indian contemporary music education at GMI's innovative new campus. The campus is located a short distance from India's cultural and historical centre of New Delhi."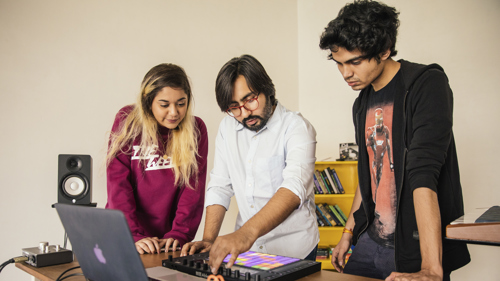 JMC and GMI have been exploring this collaboration for some years, and the JMC team have made regular visits to the GMI campus. This week, GMI Co-Founder and Director, Aditya Balani, told us:
"We are really glad to announce our partnership with JMC Academy, Australia's leading Creative Industries institution. The pathway is a great opportunity for students to build upon the strong foundation developed at GMI and hone their artistry further with the exceptional interdisciplinary environment and opportunities at JMC Academy."
To learn more about the Global Music Institute click here.