JMC Academy was honored the title of Higher Education Provider of the Year, at the recent ACPET Awards for Excellence 2013.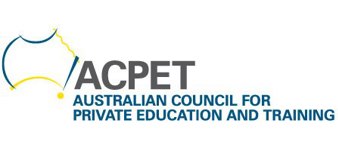 JMC Academy's Head of Audio Engineering, Rob Care was also awarded Teacher of the Year on the night.
The awards, which were judged by panels of independent eminent individuals from across the industry, celebrated the achievements and leadership of organisations, practitioners, programs and students for the work that is undertaken across the independent tertiary education industry.

When asked what's the best lesson you've ever learned? "A mind is a terrible thing to waste."
Head of Audio Department Brisbane, Rob Care
ACPET's CEO, Claire Field, said the field for the awards this year was outstanding and evidence of the high quality of private education providers in Australia. "These awards help to promote awareness of the variety of independent higher education and vocational education and training in Australia and provide public recognition for the success of the leaders across the sector", Ms Field said.