Your future, your way, your JMC, your Open Day 2023!
Our Melbourne campus has been doing some BIG things the past few months. From new courses, to new buildings (hellooo Bank St campus!) and new team members, this August's Open Day serves as a glimpse of how much we have grown alongside our marvellous students! Be sure to come along this Saturday to check out some of our most exciting developments for this year and beyond!
Register Now
Grab some free coffee and cookies and head to our Creative Industries Panel!
This is NOT your average Open Day Panel. We've assembled the very best in industry experts made up of JMC alumni and staff to offer their invaluable insights and expertise on what it takes to build and sustain a successful creative career! No matter your area of interest, from EBM through to animation, acting or audio, our Creative Industries Panel holds the secret to success as you navigate your way towards your creative future!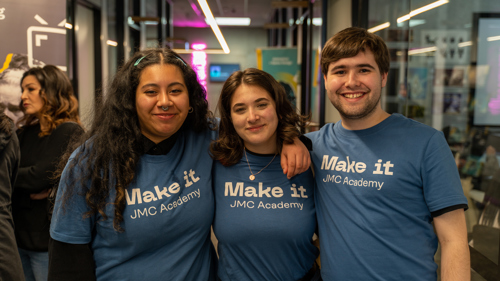 Immerse yourself in JMC's newest course with a Broadway Ensemble Workshop
Did you hear? JMC Melbourne is home to our newest course: Bachelor of Creative Arts (Acting) with Specialisation in Music Theatre. Get a taste of what a future in acting and theatre could look like for you by diving head first into this action-packed workshop!
Catch a musical performance at BOTH of our campuses!
JMC Melbourne is extremely proud to flex not just one, but TWO incredible campuses situated back-to-back in our South Melbourne home. Enjoy and explore both of them as you enjoy live performances from some of our talented music students… perhaps with some complimentary nachos or gelato in hand!
Practice your hand in filmcraft with a Cinematography and Lighting Workshop
Taking "enlightened" to an entirely new level, our Cinematography and Lighting Workshop is guaranteed to get you thinking about the intricacies of setting the perfect scene. Don't miss out on what is undeniably our best-lit event at Open Day '23.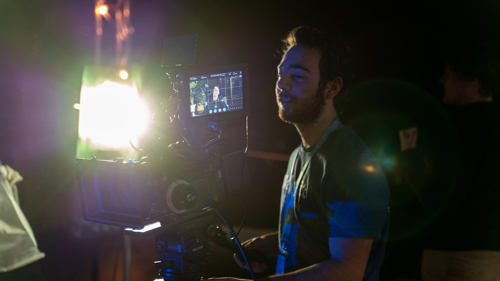 Check out our Student Design Gallery and have a go at creating your own work
Aspiring designers and those with a knack for illustration, this is the place for you! Take a peek at some of the gorgeous work our JMC design students have been working on and have a go at creating your own designs using our state of the art equipment.
Learn about the world of ambisonics with our Audio Ambisonics Demo
Haven't heard of ambisonics, you say? We won't hear of it, says we! Get to our Park St campus this Saturday for a sonic masterclass from our Audio Department.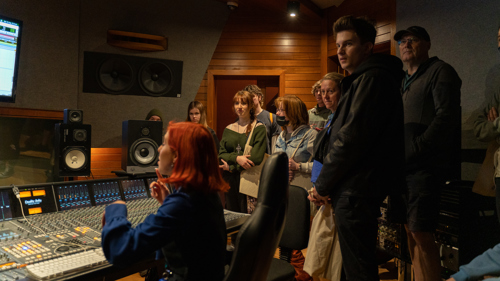 Catch our Roaming Motion Capture Demo… if you can!
Our Gaming and Animation department is always full of sun and, well, games. This Open Day is no exception as they take to the halls of JMC for their Roaming Motion Capture Demo! 
Want to experience Open Day for yourself?
19th August 2023