NOT A DRILL!
In what is perhaps our BIGGEST news this year (which has been full of big news already fyi), we're putting a JMC musical act on the Laneway Festival bill!

READ THAT SENTENCE AGAIN.
JMC is immensely proud to be offering this coveted place to one of our beloved students or alumni, but we can't make the selection without some healthy competition! Entries are now open to ALL JMC solo artists and bands who dream of gracing their closest Laneway stage. The winning act will be chosen by a team of experts from both JMC and Laneway, before being fast tracked onto the festival bill. Fancy rubbing shoulders with the likes of Haim, The Jungle Giants or Turnstile? This is your chance!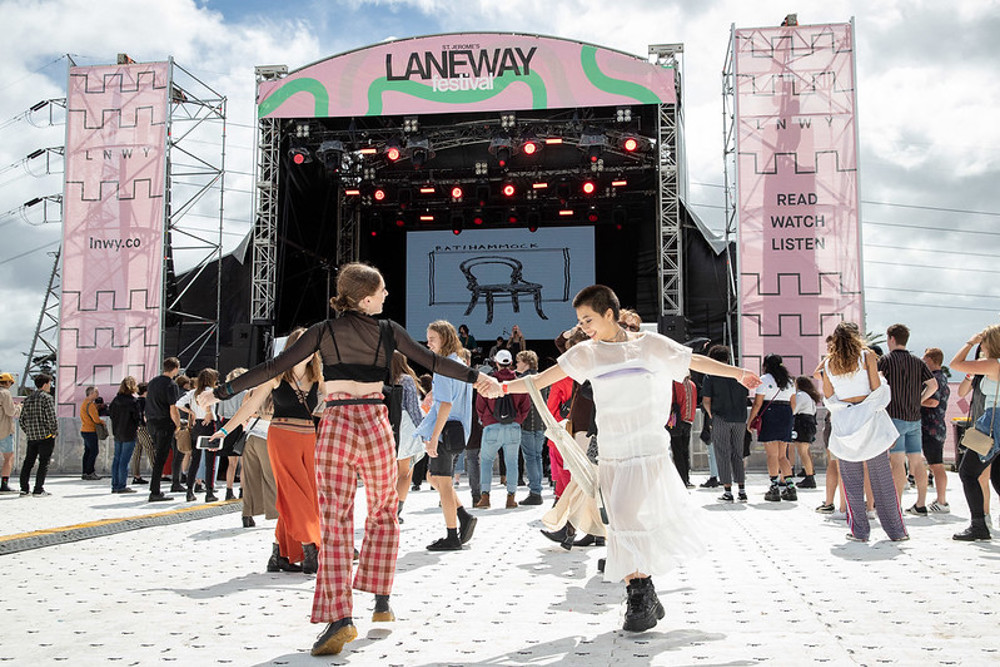 For the JMC team, this opportunity allows us to back both our students and ourselves (as an institution y'all) by affording authentic and unforgettable experiences to the people who mean the most to us… But it also allows us to boast about their incredible talent. Part of showbiz is knowing the time and place to be humble, right?
What are you waiting for! Entries close on November 27, and you can find the entry form HERE. Remember: have fun and be yourself! We'll be waiting…
Check out the full list of comp T's & C's HERE.
Win a place on the Laneway lineup!