From an idea's inception to its creative completion, Alumni Curtis Harrild and his collaborative team at The First Straw Co-Op are reinventing theatre production with their debut performance. 
Emerging artists inspired by the recent COVID-19 shutdowns across Sydney and around the world have come together to create pieces of art to not only aid as a distraction from our current situation but to be a catalyst for re-connecting individuals through these periods of isolation.
Emboldened by his surrounding Co-Op members and their mission to create an inclusive platform for theatre and film production, Curtis Harrild presents their first performance piece Stendhal System. 
We got the chance to catch up with Curtis and chat with him about his first show with The First Straw Co-Op.
First off, tell us a little bit about the show and your role in it?
The show is a devised play, a method of collective, collaborative theatre creation. The show's story is as followed, "The year is 2150, all humanity has lost its emotions and there is a virus on the ship. Group A must travel back in time to understand what emotions are and establish the true meaning of art". I play the character of Dion, a passenger on the ship 'Argo'. 
How did you become involved in "The First Straw Co-Op"?
Our Co-Op actually started out as an assessment task that required us students to form a co-op. Most of our class decided to join in, we decided on the name and "The First Straw Co-Op" was created.
What has your involvement in this project allowed you to experience?
Working in this project has been an exciting, exhausting and exhilarating experience all in all. Honestly, it has been fantastic to work on a project with such an amazing cast and fabulous directors who I've had the pleasure of getting to know over the last few months and I hope that all our hard work pays off in the end with a fantastic production our audience enjoys.
What have you learnt from the process?
That it takes a lot of patience to work on a devised play. A lot of ideas come out of this collaborative process but when you find ones that stand out more than others then we get to explore those ideas to figure out which ones work, and which don't. This process also allowed the group to understand and appreciate how much time is needed to create a devised play. 
Are there any future projects in the works? 
Not at the moment but hopefully, there will be one soon. If you follow The First straw Co-Op on Facebook and Instagram, you'll be the first to know so stay tuned.
What were your favourite things about your time studying at JMC? 
My time at JMC was amazing and has led me on an amazing journey and allowed me to be the actor I am today. My favourite things about studying at JMC were meeting a great bunch of people during the two years I was there, the fantastic teachers I met who changed my perception, the excellent teaching that they gave me and the endless hours of Eric Morris techniques I embodied. My favourite memory was when I had the chance to perform at Belvoir street theatre as well. JMC was the best experience I've had, and I hope I can come back soon.  
If you could give any piece of advice to anyone thinking of studying acting, what would it be? 
Go for it! Don't let anyone stop you from studying acting. It's a great course to study and gives you the chance to become a better person, and right now we need more hope that comes from students studying acting than ever before. A piece of advice would be to follow your passion and trust yourself. If you don't go for it, you're not moving forward, and you'll end up stuck staying in one place. Everything is in front of you not behind you so keep moving forward no matter what! 
I hope everyone is staying safe during these difficult times and I hope great art comes out of this at the end. Art will prevail!
Check out "Stendhal System" this September and to book your tickets, click here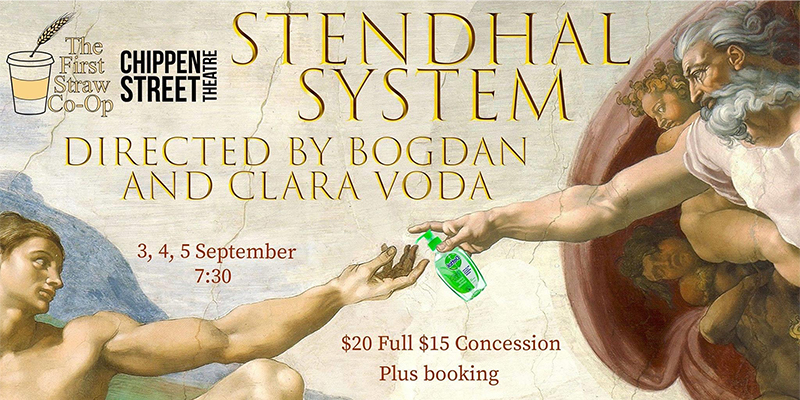 Explore your future in Acting