In her earliest memories, Ruby Cannon can recall the rich sounds of rhythm and blues echoing throughout her childhood home. She would often fall asleep listening to her father and mentor as he would play late into the night. Early piano lessons progressed to the guitar, and as she grew, her father taught her twelve bar blues tunes such as Sweet Home Chicago and Crossroads, which he would play along with on his harmonica, and they would perform whenever they had the chance.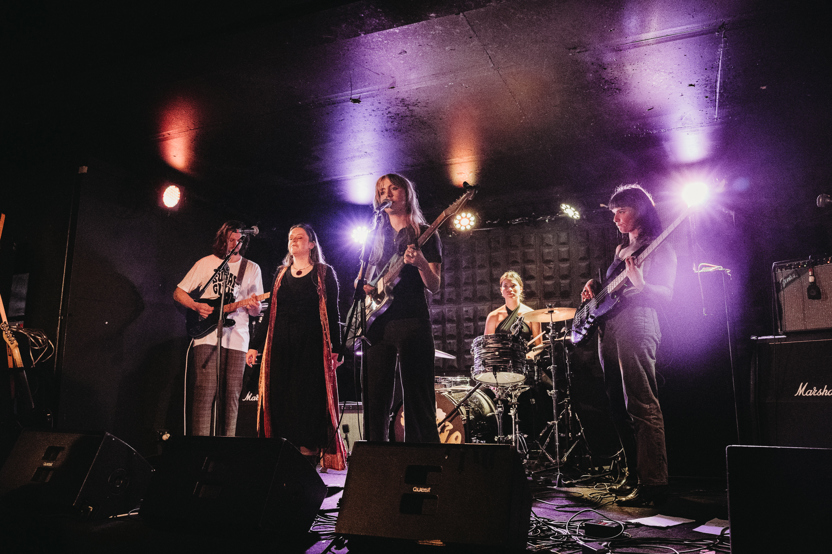 Since completing her studies at JMC in 2020, where she completed a Bachelor of Music with a specialisation in songwriting, Melbourne songwriter and performer Ruby Cannon has been busy. With her undeniably profound songwriting skills and sonic inspiration drawn from 60's and 70's heavyweights she has come to know and love (such as the Velvet Underground, Joni Mitchell, Stevie Nicks, The Divinyls and Kate Bush), Ruby's music exhibits feminine rawness and strength meticulously wound around the conventions of good songwriting. 
Just as a dust storm kicks up desert dirt, there's an element of physics to Ruby's music that lends purpose to every lyric and note. She makes an easy task of mesmerising her audiences, just as she will do when she takes to the Sydney Laneway Festival stage. 
In terms of experience, twenty-two year old Cannon has already proven herself amongst many of Australia's musical elite. Since she began performing at only fifteen, Ruby has played across several of Melbourne's most iconic venues such as The Gershwin Room at the Espy, The Tote, and The Bendigo Hotel. She's been featured on PBS Radio a number of times and this year has played a number of festivals, including Ocean Sounds and New Years on the Hill.
After sharing stages with the likes of the Tesky Brothers, Hokey Dad and The Grogans, we're confident that Ruby will one-hundred-per-cent be able to hold her own on a lineup that includes one of her biggest modern musical heroes Phoebe Bridgers (to whom Ruby attributes her own dreamy, soft grunge energy). In Ruby's own words, "The fact that I have had these opportunities at age 22 is already such a dream come true and I am really grateful for where my career has taken me so far."
Ruby has been selected by a panel of industry professionals between the JMC and Laneway communities out of over seventy entries, with the programming team at Laneway making the final call to see Ruby grace the stage at their Sydney Festival leg. It was an arduous process designed to ensure that the perfect JMC representative would prevail in the end. We're bursting with pride to be able to showcase Ruby to the world in this way and we know, as we're sure Ruby does too, that this is only the beginning.
Explore your future in Music
and access the real industry opportunities in 2023