At 25 years old, Billy Green made the decision to head back to school and study Game Design at JMC.
After a highschool experience that was "not the best" and several years of working both in the hospitality industry and as a musician, Billy took a leap of faith by going back and studying something he had always loved, but had not previously considered as a future career. Despite the undeniable itch to pursue a sustainable creative career, the decision to leave an industry that he was already entrenched in (and quite good at) to pursue something completely different was, in Billy's words, scary.
"I had a moment where I was like well, if I don't study, in two years I'm still going to be two years older just without the degree, so I might as well give this a shot… it was scary, but I thought, if there was even an opportunity [to change things], it would be now".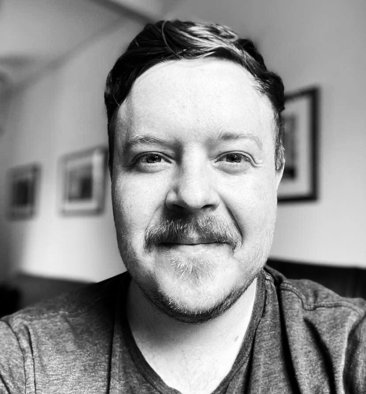 Transitioning back into student life, Billy was able to apply the skills he had learned through his previous life experience to his studies in game design. From his talents as a music producer lending themselves to the sound design of his games, to the work ethic he adopted from the hospitality industry, Billy's mature approach to his studies and career are evident in the way he speaks holistically about the process of game design.
"My favourite part of game design is the complete creative control you have over something… you're like the god of a little world and you're making up the rules and the laws of physics and how the lighting looks. Everything. It's really expressive from a creativity point of view, but along with that goes some really monotonous tasks like setting up animation controllers in Unity… you just throw on some lo-fi hip hop and get the job done".
Life experiences have not only impacted Billy's approach to work and study, but also the creation of his game 'Grove Keeper'. A blend of nostalgia, family history and personal values have come together to help shape the mechanics, dynamics and aesthetics of the game Billy will launch at PAX Australia this year as a part of the PAX Rising indie games conference, supported by JMC Academy. Billy entered the game into JMC Academy's competition in collaboration with PAX Australia 2023, which saw one lucky student or Alumni win an exclusive, all-expenses-paid booth in the Pax Rising conference arena, complete with branded material and staff to help pitch the game to industry (hellooo 'Grove Keeper' merch!).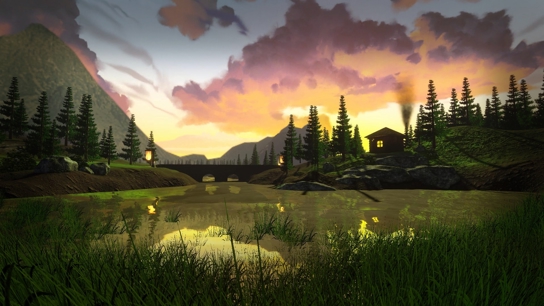 'Grove Keeper' is a single player RTS (Real Time Strategy) game - a game genre enjoyed throughout much of Billy's youth* which has, in recent times, fallen out of fashion in the wake of FPS (First Person Shooter) and MMORPGs (Massively Multiplayer Online Role-Playing Games) made popular by social media. "There's a lot of talk online about how the RTS genre is dying. It's not in vogue, it's not popular… which is true", Billy says. "I love those games and you never see them anymore…I hope that just the fact that an indie dev is working on one is encouraging. I don't think they are dead. I think we can bring them back".
The premise of 'Grove Keeper' was inspired by a documentary about the destruction of the Amazon Rainforest, explains Billy. "At the end of the documentary, you know, the sad music comes in, there's sweeping shots of mass deforestation. I was just thinking about how much I would want to intervene if I could… Then I thought that that idea could be a really fun game. That could work really well".
The fantasy aesthetic of 'Grove Keeper' draws on Billy's heritage and love for Scandinavian mythology, only appearing in later versions of the game (which was originally created with the trucker, logger, Amazon aesthetic in mind). Playable characters in 'Grover Keeper' now include Goblin Archers, large trolls named Skessu and Huldra, which are forest creatures from traditional Norwegian folklore.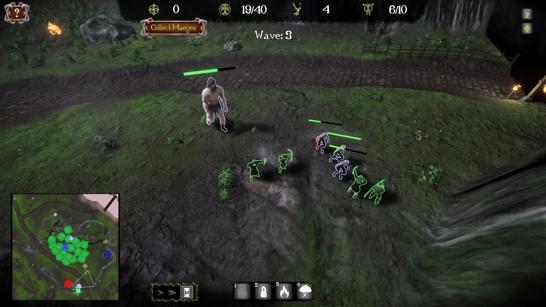 With a game developed and ready to present at PAX Australia this year, we know that this is only the beginning of Billy's adventure (quest?) in game development. With a spot secured in the heart of PAX Rising's indie games showcase, Billy is so excited to be showcasing 'Grove Keeper' alongside the industry's newest and best.
"I'm going to be surrounded by other small studios and game developers… What I'm most excited about is just being in that environment. I've never been to something like this before. To be around a lot of like-minded people who might think like I do… I'm sure there will be a few parties I could get myself into and potentially do some networking!". 
We couldn't be more excited for Billy as he celebrates the early days of a new career chapter, and can't wait to test our strategy skills in 'Grove Keeper'. Let the games begin!
PAX Australia runs from 6-8 October at the Melbourne Convention & Exhibition Centre. For more information on the event, visit the PAX Aus website. 
*Billy definitely still enjoys playing RTS games and cites some of his all-time favourites as being 'Battle For Middle Earth', 'Warcraft III', 'Age Of Empires' and 'Age Of Mythology'.
Explore Game Design at JMC!