Sometimes it's just meant to be. JMC Indian Alumni Aniket was exploring schools in Singapore and Indonesia, but an Uber ride changed everything.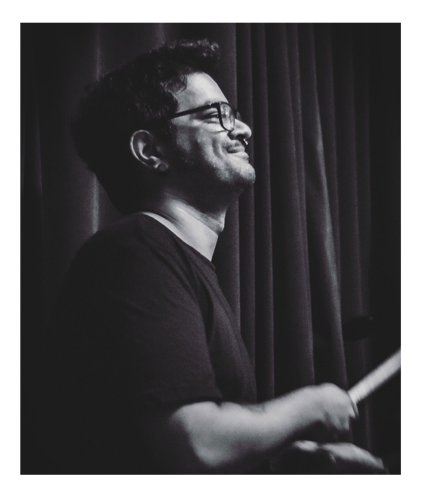 Aniket knew he wanted to study music. He had been looking at schools a little closer to home (India) but while on holiday in Melbourne, while riding an Uber, he heard a radio advertisement about JMC Academy.
"I just decided to give it a shot. I contacted them and the team were really responsive and helpful. So I applied for the Music degree and they quickly arranged an audition for me.'
Aniket auditioned on the drums and got in. The rest, as they say, is history.
'Moving to Melbourne was like a dream come true. I had always wanted to experience life in Australia. Coming from a chaotic environment back home to something serene was exactly the change I needed.'
Aniket quickly and easily made friends. 'It never felt difficult to make friends at JMC because everyone was really friendly and welcoming from the very first day.'
He also made use of the support network offered by JMC. 'In the initial phase of my first trimester I felt I needed some guidance. But Chris (Head of Department), the staff and my senior students supported me a lot and I am so grateful.'
Aniket went on to successfully complete a Bachelor of Music from JMC Academy. The work he put into his studies and his craft are now paying off.
'I'm currently working as a Stagecraft Specialist for an artist agency/music school. I'm also touring with a couple of blues bands and working on my own projects.'
Aniket has been busy composing and recording. Check out a track from his band Estes' upcoming release here.
To learn more about studying Music at JMC, check out our Songwriting or Performance courses.
Are you an international student? Check out the entry requirements.
Learn about our Student Support Services.