Hey there, imagine some of our students cruising over to LA for a wild ride! Curious to know more? Get a sneak peek into the adventures of Eloise McElroy, one of our talented songwriting students from Brisbane. Feeling the FOMO already? Check out our exciting study abroad opportunities!
Autumn '23 ended with a theme, and that theme was LA.
On May 21st, 23 students, 2 JMC chaperones and myself jumped on a flight to New Zealand. No, you read that right. We travelled from Sydney, Melbourne, and Brisbane to duck across the pond and make our first introductions in the Auckland International Airport, falling in love with the lanolin and sheep droppings (chocolate coated peanuts) before jet setting to…
Dubai!
I'm kidding, we went to LA BABY!
We hopped off the plane at LAX (as Miss Cyrus so eloquently put it) and coasted down LA's famous highway's, tangling across the city to Pasadena, our home for the next two weeks.
Our cohort of "g'day"s and "no, yeahs" descended upon the LA College of Music, and so began our LA project, a collaborating songwriting, recording and performance endeavour.
We were spoiled by guest lecturers who so willingly shared their knowledge. We even had an opportunity to play our own songs to this absolute name drop of a list and received feedback based on their industry experience.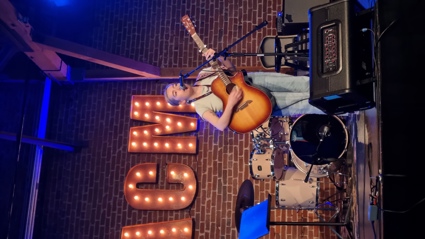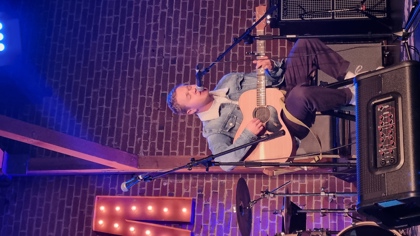 ·       Kasia Livingston - who has written for Britney Spears, Flo Ride and Jessie J to name a few.
·       Gabi Kochlani - previously a senior director of A&R at UMG working with Troye Sivan Tori Kelly and Alesso.
·       Jennifer Smith - a music supervisor for projects produced by Showtime, Netflix, Viacom, Shorts TV, NBC and many more.
·       Jud Friedman - an Oscar, Grammy and Gold Globe Nominee who has worked with Rod Stewart, Tina Turner, Chaka Khan, Ray Charles, and Whitney Houston.
Before we could catch our breath, we were shuttled off to tour East West Studios where we met the console that mixed Michael Jackson's Thriller, introduced ourselves to one of Frank Sinatra's grand pianos and tried to lock ourselves behind the signature vaulted door of the studio Beach Boys' Pet Sounds was recorded. We stole away to Chris Lord-Alge's studio where he schooled us on being your own business in a studio surrounded by Green Day's equipment, before treating us to a live mixing session of their Boulevard Holiday track. In case we weren't already dizzy and sweating, we stopped in at Universal Music Group to take a casual tour of their immense recording studios, blissfully imaging our lives there, alongside Dr Dre and Kendrick Lamar.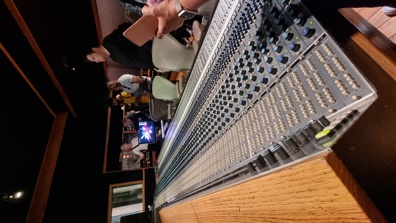 And that was just the studio tours. LACM spoiled us with a guest lecture from Australia's own Ben Tolliday who worked with Hozier, Alanis Morrisette and Lord Huron, and Tommy Pedrini, a composer, producer, vocalist and marimbaist specialising in music for video games, animation and artists with specific emphasis on Japanese commercial music.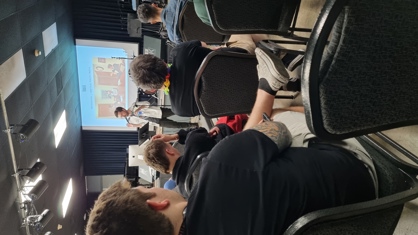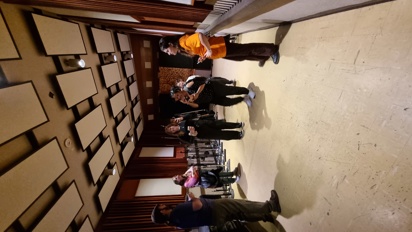 To prepare us for our collaboration, recording and live performance, we were coached by Gia Giambotti, a singer who has worked with Bruce Springsteen, Celine Dion, Little Richard, Rod Stewart, Moby and more, and LACM's own Erin Workman, with over 15 years industry experience from Music Publishing, A&R, Artist Development, Vocal Coaching, Entertainment Education and Industry Relations.
Of course, we may need to market ourselves so why not have Adam LaRue who has worked with Rancid, Mavis Staples, Glen Hansard, Dr Dog, Plain White T's, At The Drive-in, Sugarcult, The Punk Goes…. give us a lecture of how to do that. Yeah, no complaints here.
While receiving this pure musical stimulation we were co-writing with each other to record and perform with an amazing house-band at LACM's studios and then perform our songs as a final hurrah from us to LACM.  Want to see how we did? LACM streamed it live and you can watch it here: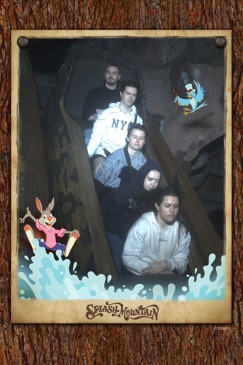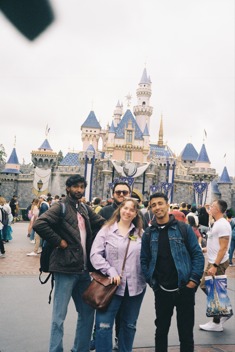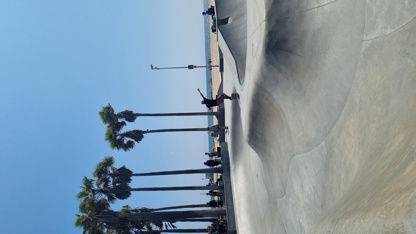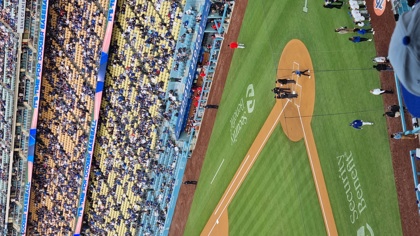 But what about live music? That is correct, we did not sleep. Between The Echo, The Troubadour and the Rose Bowl We saw (deep breath) Transviolet, Jagwar Twin, Janelle Kroll, James Blake, The Beginners, Tomi, Jacki Lipsom, Steve Lacy, Toro y Moi and Foushee.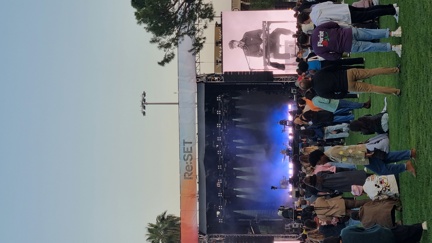 You'd think that was it. Alas, you are wrong. After a quick lesson, we got to play with a literal wall of synthesizers at the Vintage Synthesizer Museum, pretended we blended in as we strolled down Rodeo Drive and introduced ourselves to the LACM students at a Luau.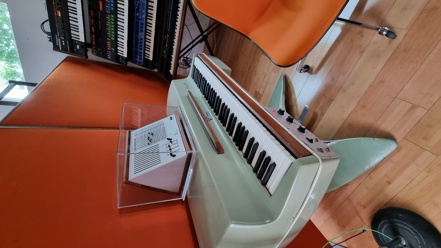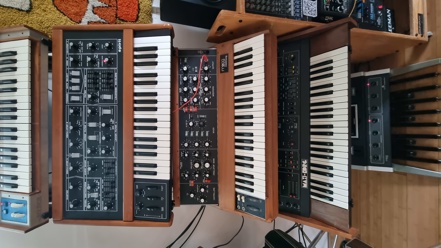 Honestly, this trip was so fulfilling and such a whirlwind. The team at LACM were so hospitable with such impressive industry experience. LA felt like a city with so much opportunity, and so many people to collaborate with. It was definitely a trip worth making and one I wouldn't hesitate to make again.