Ram Castillo came to JMC Academy to discuss the best way to get a job in the creative industry, specifically in design.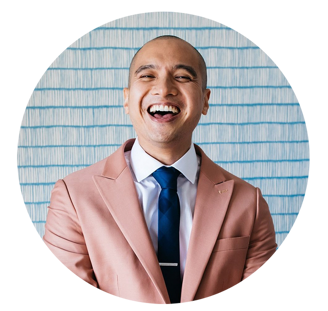 Ram, an award-winning Senior Designer, Art Director, Blogger, CreativeLive.com Instructor and Author of the internationally acclaimed book 'How to get a job as a designer, guaranteed' is imparting his wisdom onto the JMC Community!
Based in Sydney, Australia, he started a blog in 2012, GiantThinkers, which has gone on to help thousands of design students and graduates become employed. Ram has since been featured in Communication Arts, HOW magazine and AIGA. He recently came and spoke to our students on how to get yourself out there and actioning steps for emerging as a creative.
We have pulled some key points from Ram's talk that can help you find that perfect job in the creative industries!
Want to study Design (Visual Communication) at JMC?
Our Favourite Ram Quotes
"Don't wait for perfection – aim for it, but learn as you go"
"See things how they are, not worse than they are. Often times we can easily self-sabotage ourselves because of the unknown"
"What getting the creative jobs you want boils down to being accountable and taking responsibility. Successful people don't sit still. They are constantly networking and developing themselves"
 "My dad taught me that success is a decision"
We would like to thank Ram for coming to JMC Academy and giving this incredibly helpful talk. 
If you would like to learn more about Ram and his wise words, visit his site